There's this thingy popular on Twitter called 'Get to Know Me! Video Games Edition' where people answer the points from that pic for likes. I decided to write a blog post instead.
1. A game that had a lasting impression on you.
There are many games that had a lasting impression, but I want to highlight a game called Katamari Damacy.
This game does so much with so little: a simple gameplay mechanic of rolling stray objects into a ball. From not being able to roll a stray rock because it's too big to rolling continents into your giant ball of doom. It's very fun. It was one of the few times when I thought "What a stupid idea… what a genius idea!"
2. Favorite female video game character.
This is a tough question, but the answer probably is the Boss from MGS3. The way she's written, presented and developed make her by far the best character in the Metal Gear Solid universe for me. I don't believe Kojima could have written such a character, so I give all the credit to Tomokazu Fukushima.
3. A game that's so bad but so good.
Not many people know about the game called Michigan: Report From Hell. And rightly so. It is very, very bad. But it's hilariously bad. Nothing works properly in this game, so you shouldn't even try to play it correctly. When you deliberately fail and go for the worst possible solutions is when this game is the most fun.
4. A game that hit an emotional spot in your heart.
For me to get emotional about a game it needs to make me feel empathy for its characters, make me care about them, and then set up an emotional moment in a proper way. This is much rarer than one can expect, sadly enough. But telltale's The Walking Dead managed to make me care very deeply. Lee Everett and Clementine are written so well, their relationship is developed so well, and the conclusion hits so hard
5. Favorite game developer or studio.
This one's easy. It's CD Projekt. They seem like the last remaining beacon of hope in today's video game industry. I love the way they make their games, how they treat their fans. I really hope they continue being awesome.
6. Favorite male video game character.
Balthier from Final Fantasy XII. He plays the leading man, who else?
7. 5 of your favorite OSTs.
VA-11 Hall-A OST by Garoad
Shadow of the Colossus OST by Kō Ōtani
The Witcher 3 OST by Marcin Przybyłowicz & others
Final Fantasy XII OST by Hitoshi Sakimoto
Lineage II: The Chaotic Chronicle OST by Bill Brown
8. A game that not enough people talk about.
Pillars of Eternity II: Deadfire. While Divinity: Original Sin 2 was on a genre-revolutionizing rampage, PoE2 was quietly released and it was an improvement upon its predecessor in every way possible. It pays homage to the great Infinity Engine titles of old and essentially is just a polished child of those. Story is good, writing is good, gameplay is good, yet it's overlooked.
9. Favorite antagonist.
Luc and Sarah from Suikoden III. What makes a good antagonist? A sound motivation, logic behind his actions, charisma. Luc and Sarah have this all. Sarah is an antagonist, Luc is a villain, but none of them are even remotely evil. They were just doing what they thought needed to be done. And I may or may not have been rooting for them by the end of the game.
10. Favorite game as a kid.
Spyro 2: Ripto's Rage! I still love this game. But as a kid I could just replay it repeatedly. Such a fun and well-made platformer. Need to play the remake eventually.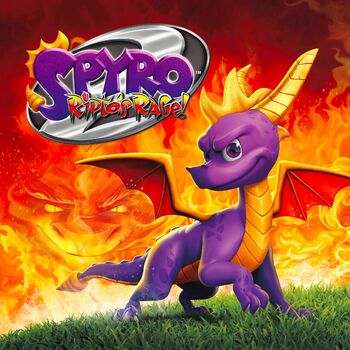 11. 5 of your favorite video games.
5. Neverwinter Nights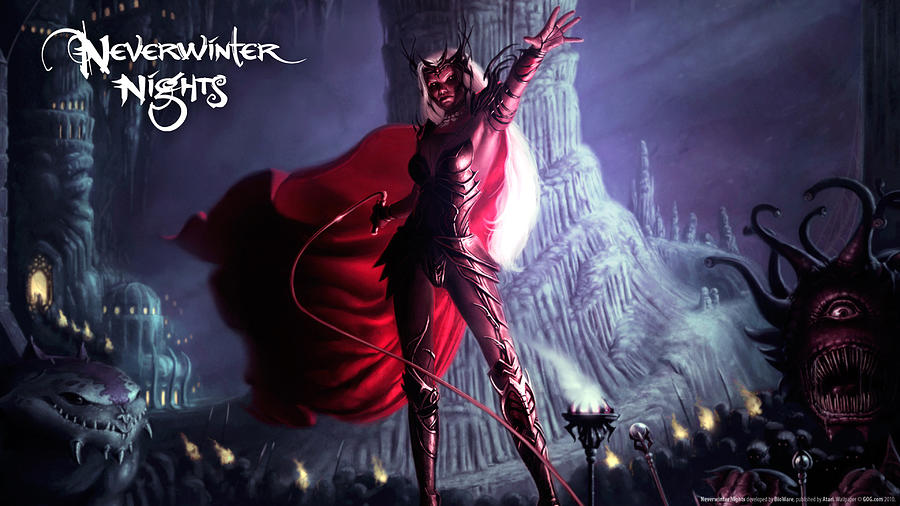 4. VA-11 Hall-A: Cyberpunk Bartender Action
3. The Witcher 3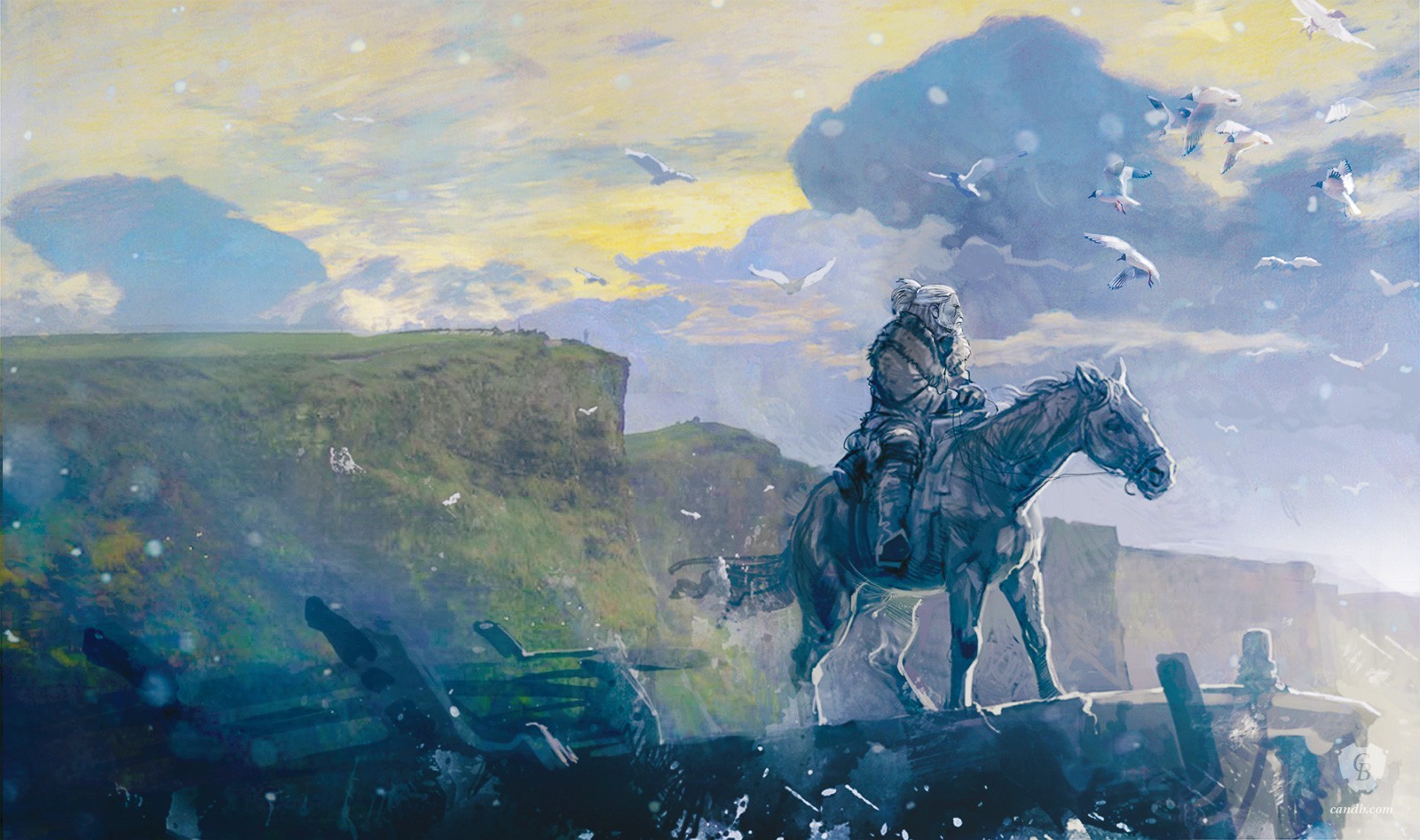 2. Final Fantasy XII
1. Shadow of the Colossus
12. A game series you've never been interested in.
Halo games always looked soulless and bland to me.
13. Favorite NPC or a party member.
Fran from Final Fantasy XII. I love her voice, I love her look, I love her part in the story. Also fuck you she's not just a fanservice character.
14. A game that never gets old.
15. A game everyone should play at leas once.
Shadow of the Colossus or its remake for PS4. There's just nothing quite like this game still. This game was a pure genius in how it managed to convey its atmosphere. A single guy trying to defeat 16 colossi all by himself. The scope of it was breathtaking, the feeling of loneliness it conveyed left you speechless and the resolution left you sobbing. Do yourself a favor and play this game.
16. A game that inspires you.
Final Fantasy XII once inspired me to try to write a fanfic. No one will ever read it for the greater good of humanity.
17. Favorite genre.
Role Playing Games. I like seeing stats grow and I like making decisions that matter and I like exploring and I like fighting monsters and I like completing quests and
18. What game you REALLY should have played by now.
Bastion. I am ashamed.
19. Favorite indie game you played recently.
I haven't played any recent indie games, but the favorite indie game I played recently is The Binding of Isaac: Rebirth.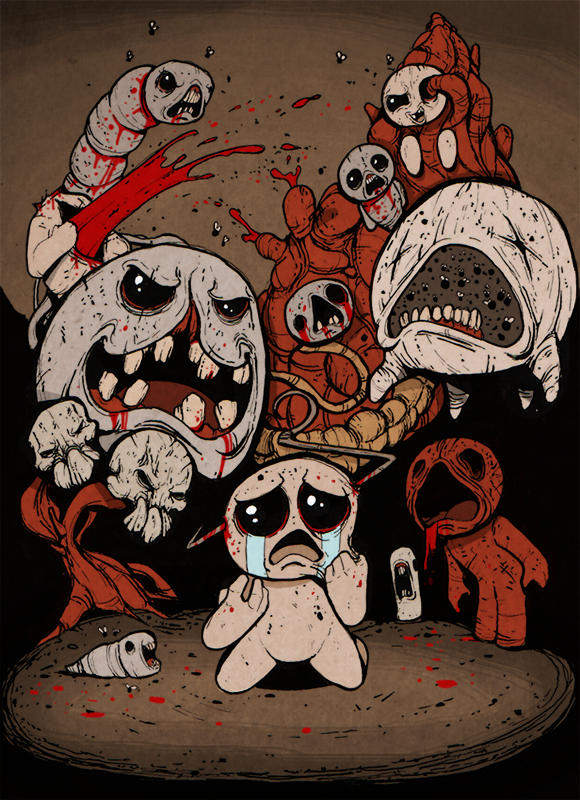 20. A game that truly scared the shit out of you.
Fatal Frame 2: Crimson Butterfly. I was smol and this moment scared the shit out of me almost literally.